TRAINING AND SKILLS

The Regional Skills & Training Centre is a large training facility located on the Coes Road, Dundalk, Co Louth.
RSTC operates under the remit of LMETB - Louth and Meath Education and Training Board.
We offer a full range of training programmes including Apprenticeships, Skills to Advance, Community Based Training, Evening Courses, Traineeship Programmes and Full Time Day Courses for Louth and Meath.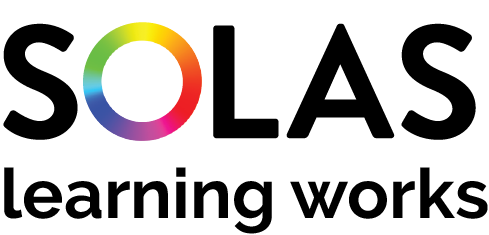 Skills to Advance is a national initiative that provides upskilling and reskilling opportunities to employees in jobs undergoing change and to those currently employed in vulnerable sectors.
Skills to Advance aims to equip employees with the skills they need to progress in their current role or to adapt to the changing job market.
Working closely with small and medium-sized enterprises, Skills to Advance helps employers identify skills needs and invest in their workforce by providing subsidised education and training to staff.
The Following Links will guide you:
Contact skillstoadvance@lmetb.ie for more details
Louth & Meath Education & Training Board – Further Education & Training
LMETB's Adult and Continuing Education Service offers a wide range of educational programmes to adults across Louth and Meath offering flexible and inclusive educational opportunities.
Overview of Further Education & Training Service – LMETB
LMETB – Courses in Advanced Manufacturing
The aim of this Advanced Manufacturing Skills project is to establish the capacity in the Further Education and Training (FET) sector to develop and deliver advanced manufacturing courses.
The purpose of developing these courses is to up/reskill employees in technology based occupations and to support enhanced productivity in Irish SMEs whilst ensuring at all times that the courses are employer led and offer flexible delivery methods.
The www.FETCHCOURSES.ie lists all Further Education & Training courses delivered by all ETB's Nationality. Which offers a wide variety of life-long education options to anyone over 16. FET includes apprenticeships, traineeships, Post Leaving Cert (PLC) courses, community and adult education as well as core literacy and numeracy services.
Healthcare Training Solutions
Healthcare Training Solutions is dedicated to delivering the highest standard of training and education through providing quality, affordable and adaptable programmes to individuals and companies with careful consideration of each of our clients' requirements
Upcoming Courses:
For more information on upcoming courses from Healthcare Training Solutions and ongoing courses visit https://www.healthcaretrainingsolutions.ie/
Dunboyne College of Further Education - Begin Here, Go Anywhere
The Dunboyne College of Further Education is located at Dunboyne Business Park. All of our courses are certified by Quality and Qualifications Ireland (QQI). They are developed and updated in consultation with prospective employers to ensure they are relevant to our students. Qualifications from The Dunboyne College of Further Education provide students with the opportunity to progress to further studies at third level. We have developed close links with Institute of Technology Blanchardstown, Maynooth University, Dublin City University (DCU), DIT and IT Dundalk as well as many other institutions around the country.
Our graduates in Nursing Studies, Applied Social Studies, Business, and the Pre Arts courses have been very successful in recent years securing places in employment and in the third level sector. We welcome applicants of all ages, nationalities and abilities.
Full list of Courses Available https://dunboynecollege.ie/index.php
National Learning Network
National Learning Network provides training and specialist support to people who, for a variety of reasons, may find it difficult to gain employment. Whatever your circumstances – whether you are long-term unemployed, have an illness or a disability – National Learning Network can help you.
As Ireland's largest non-governmental education and training organisation, we offer over 70 different training programmes from art and cookery to computer and business skills in centres across the country. So, whatever your interests, we have the training programme for you!
The following links will help you:
For Further information and upcoming courses visit https://www.rehab.ie/national-learning-network/
eCollege
eCollege is a leading learning platform that delivers online training courses in business, project management, information technology, graphic design, web design, digital marketing, software development and basic computer literacy.
eCollege courses are temporarily being made available free of charge as additional support to those impacted by Covid-19 containment measures. Our courses may benefit those already doing a FET course who would like to augment their learning, those who have recently become unemployed or had their hours reduced, and those wishing to upskill and reskill. Our courses are designed to give a flexible response to the specific skills needs of individuals who require training interventions with certification to assist them in re-entering or upskilling in the labour market.
Please note you can only be enrolled on one eCollege course at any one time.
For a full listing of courses and more information visit https://www.ecollege.ie/#learn
National Training Solutions was established in 2008. We specialise in professional health & safety training including safety training and construction skills. Based in Navan Co. Meath, we are committed to the delivery of training courses nationwide. Course recruitment takes place on an ongoing basis throughout the year, providing the greatest flexibility for learners.
Our range of Course Programs include:
Covid-19 Cleaning & Disinfecting
Safety In Construction
Plant Operator Training
Height Safety Training
Emergency Response Training
Healthcare Safety Training
Traffic Management
Waste & Energy Management
Instructor Courses
Interview Skills & Preparation
Excel Training Courses
Training Schedule Available Here

Advanced National Training Services
Advanced National Training Services was established in July 2000 with the sole intention of providing a cost effective, quality based Health & Safety training services.
We are pleased to advise that our client base includes some of the largest blue chip companies and semi-state bodies operating within Ireland.
We also provide our services to a large number of small firms and individuals.
Courses include:
First Aid/ First Aid Responder
Manual Handling
IPAF Mobile Elevated work Platform Training
Fire Safety Training
Lift/ Truck Training
Abrasive Wheels
For further information on upcoming courses visit http://www.ants.ie/