Meath Chamber is recognised and respected as the leading business organisation for the promotion and development of economic and commercial activity in County Meath. Our primary objective is to support local business. Meath Chamber are registered as part of Chambers Ireland's network of 41 chambers across Ireland and we are represented at European level through or membership with EuroChambres. If you want to develop connections and grow more effectively, this is the network for you!
June Byrne (Thesaurus): "I have been a member of the Chamber for years and I've always been a huge supporter of the power of the collective. Together we are stronger, and I urge business owners to look within the Meath Chamber network where they'll find a wealth of knowledge and support"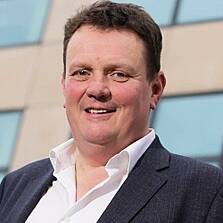 Stephen Mackarel (Workair): "Meath Chamber is extremely proactive in pushing Meath Business, and supporting business of all size" and that "it's helped others to understand more about the work we do here at workair"
"The Meath Chamber, Facebook funded Covid Support Fund came at a perfect time for us as we had been closed for the first lockdown and then had all the expense of installing screens and sanitiser stations and signs. We used the funds to promote our new website and as Facebook is one of our main advertising platforms we were able to invest in promoting our new operating procedures, our website and all of our new titles and products. Antonia's remains open and we welcome you to visit our store in Trim. Happy Christmas to one and all."
Jeanette Mackey, Dunboyne Beauty Salon, Dunboyne, Co. Meath
"From the beginning of the pandemic to now the Meath County Chamber has been such a great and invaluable resource and support for my business. I can't thank them enough for their work. As a business owner who sublets from another business my salon fell between the cracks in terms of supports available and I found myself unable to avail of the supports available to other businesses. Membership to Meath Chamber proved crucial, providing me with what was to be the most valuable and only support I got in the last 9 months. The Facebook funded Covid Fund for Meath SMB's made it possible for me to get back open in the first months back after Lockdown No. 1. Naturally I would love to see future collaborations and I look forward to being a member of Meath Chamber for many years to come."
"Covid has been very difficult for our business but we are hopeful that 2021 will be better for one and all. I would like to thank County Meath Chamber who stood tall and truly supported us through 2020. Their Covid helpline remained open out of office hours offering one to one advice, a listening, understanding ear, invaluable financial support and commercial guidance. Boardroom Bars provides non-alcoholic options to boardrooms and corporate event. When we applied and received the Covid Support Fund for Meath SMB's it allowed us to pivot our business and continue to operate. Being part of such a large business network was invaluable to us. Thanks to all the team in County Meath Chamber. We are looking forward to Chamber activities in 2021 and to brighter days ahead." - John
Simply Honest Café, Navan, Co. Meath
"Thanks to Meath Chamber for their support through 2020. The Covid Support Fund for Meath SMB's through Meath Chamber and Facebook was most welcome to help us with the costs associated with reopening our new cafe "Simply Honest Cafe" in Navan town centre adding safety measures including screens and sanitising stations. We pride ourselves on producing quality, home cooked food from first principal. I feel completely supported by the Chamber and it's reassuring to be part of such a large business network of knowledge, expertise and shared learning in Meath. #LookforLocal #MakeitMeath" - Rosita Myles
Picket Fence Boutique, Dunshaughlin, Co. Meath
"I opened my business nearly 3 years ago after leaving a long term pensionable job and some days I struggle with my choice of going into business. To be honest without the support of Meath Chamber and the Facebook in 2020 I don't think I would have been able to confidently reopen my doors after the first lockdown, which seemed to coincide perfectly with the start of a new season for fashion. I struggled to keep my suppliers paid as well as implement the safety regulations so the grant was a real lifeline for me. The additional support of Meath Chamber meant that I was well informed and updated. I've received regular calls to see how my business was going and to update me on all grants which I really appreciated and which gives me the confidence that I was not alone and that I would be able to get through Covid." - Louise Grimes
Maperath Farm, Kells, Co. Meath
"We feel 100% supported by Meath Chamber who consistently provide updates, advice and support to the business community in the region. It's invaluable to me to be part of a network at this time, knowing that I'm not alone has encouraged me to remain resilient and to push on. The Covid Support Fund for Meath SMB's grant contribution received from Meath Chamber and Facebook helped Maperath Farm to develop an online presence which was fundamental in pivoting our seasonal farm business in response to Covid. We wish you all a safe, peaceful Christmas and look forward to 2021." - Eoin Sharkey
Elysian Hair & Skincare, Dunboyne
"A huge thank you to Meath Chamber for their support throughout 2020, a difficult, challenging year for many small businesses. From the outset the Meath Chamber team understood how tough it was, they were quick to respond to queries and provided continuous supports and weekly updates on everything from Government changes, grants, deadlines, offers etc ... When I applied for the Facebook funded Covid Support Fund for Meath SMB's I didn't expect the process to be so easy and straightforward. Nor did I expect that it would be administered so quickly. The funds received supported my business with extra PPE, Safety screens, and sanitize units to insure our clients felt safe at all times. We will look forward to 2021 as a fresh start. A big THANK YOU again and Team Elysian wish you a very Happy Christmas and Happy New Year" - Anita Cummins
Ambit Compliance
"I joined the chamber to expand my network and further build my business. It is a welcoming and professional community which I felt part of immediately. I enjoyed presenting an update on GDPR and giving the members some tips to help improve data protection and security in their business. I look forward to getting to know more of the members and attending the many events the chamber organises." - Gillian Traynor
Emmanuel Riblet PGA Golf Professional
"It was a very easy decision for me to join the Meath chamber of commerce, on my first visit Paula, Sandra and Trish made me feel most welcome, we had a great training that day on how to be a natural at networking and we all started to engage with each other. There was no pressure on providing referral or business for each other as with time it will come naturally. What I love most about the chamber is the relaxed atmosphere where we are encouraged to give feedback and new ideas on how to make the chamber even better than it already is. Everyone gets a chance to talk about their business and we can be on the look out for each other, we also have training events to keep learning and be more efficient at running our businesses. I really highly recommend joining the chamber, you won't regret it." - Emmanuel Riblet